EURO 2016: Ambassadors of European values
More Info
Country of the applicant: France
Countries of the partners organisations: Spain, Romania, Germany, the Czech Republic, Slovakia, Poland and Italy
More Info
Country of the applicant: France
Countries of the partners organisations: Spain, Romania, Germany, the Czech Republic, Slovakia, Poland and Italy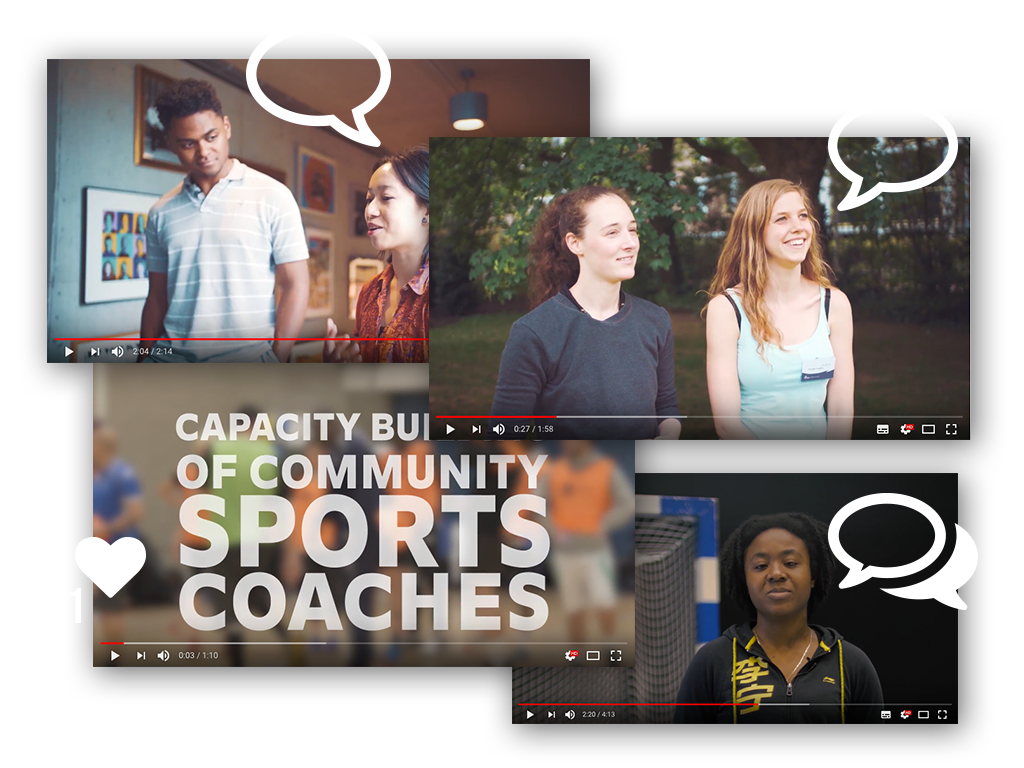 Lead Organisation
Information
Name of the lead organisation
Maison de l'Europe Bordeaux
Type of the lead organisation
Association created by local public authorities
Funding
Type (public, private, etc): Public
Name of the funding programme: Erasmus+, KA1 Learning Mobility of Individuals, Group Volunteering
Amount: Na
Type of activity
Concrete activities / learning mobility scheme
Sector
Sport and Physical Activities
Description of the initiative
The "EURO 2016: Ambassadors of European Values" mission was proposed by the Maison de l'Europe in Bordeaux with the aim for participants to:

educate children in schools, colleges, high schools and leisure centers in the Bordeaux metropolis; present their countries and teach through play activities what Europe is, its values, its actions, its purpose.
be involved in major projects such as the Bordeaux Marathon, or the Abilympics, "a competition dedicated to the promotion of the abilities of people with disabilities", which took place in Bordeaux. During this competition, many participants come from European countries and were assisted by the S.V.E and S.C.
organize the Europe Day (which runs from 9 to 24 May 2016) where various topics such as Euro 2016, violence against women and the French culture were discussed.
organize multilingual aperitifs as well as parties dedicated to their countries where all those who wish are invited. For these evenings, the volunteers made a presentation followed generally by a tasting of the dishes of the country in question.
be requisitioned during the Euro 2016, especially to guide and help the supporters coming from many countries on the fanzone located on the place of Quinconces.
Beneficiaries Information
NUMBER OF PARTICIPANTS: 30 young people, aged 18 to 30
About The Mobility Experience
Country visited & duration
Country(ies) visited: France
Duration: 6 months
Clear learning outcomes
Practical and easy-to-use support to the learner
Testimonial from a participant
"The EVS program helped me a lot by becoming aware of my goals, my personal projects. I have learned a lot, gained new experiences that have enriched my life and I believe that they will help me in my professional life. This program, these possibilities that he offers me and all the people around me like my colleagues, coordinators, organizations, my friends, facilitators, animators etc are for me a very great motivation for life!"
Barbora, a participant from Czech Republic
"I have the impression that I have evolved a lot in recent months, I have become more open-minded and I have acquired new skills. Obviously, a volunteer experience is a huge plus on a CV but it is especially the personal enrichment and the opening of the horizon which are useful for you."
Maia, a participant from Germany
"I learned to live on my own in a foreign country without needing someone to help me, I learned to handle difficult situations, and I learned to trust myself."
Daniel, a participant from Spain
"Living abroad, out of your comfort zone, is (re) discovering oneself".
Coman, a participant from Romania
Check out which program fits
to your profile.