Inclusion & Gender Equality Through Softball – IGETS
More Info
Country of the applicant: Malta
Countries of the partner organisations: Netherlands & Croatia
More Info
Country of the applicant: Malta
Countries of the partner organisations: Netherlands & Croatia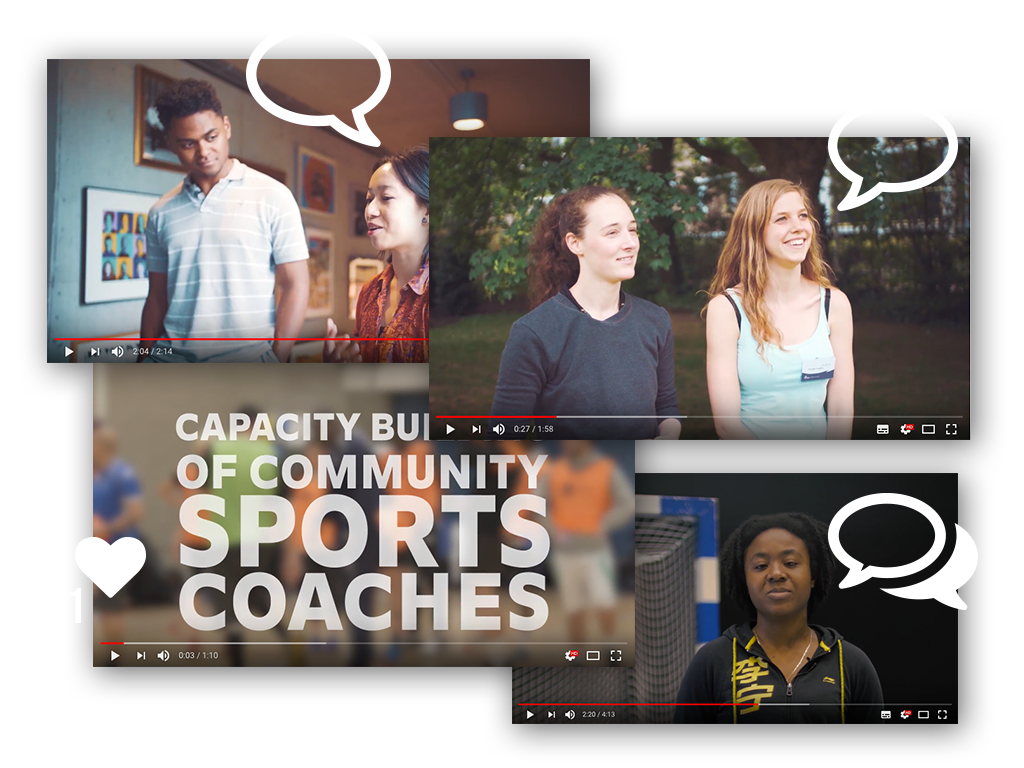 Lead Organisation
Information
Name of the lead organisation
Ghajnsielem Redcoats
Type of the lead organisation
Sport club
Funding
Type (public, private, etc): Public
Name of the funding programme: Erasmus+ Sport, Small Collaborative Partnerships
Amount: 58.000 EUR
Type of activity
Concrete activities / learning mobility scheme
Sector
Sport and Physical Activities
Description of the initiative
The project involves the exchange of best practices relevant to gender equality in sports and to increase the participation rate in sports, especially among women and girls by working with key stakeholders. IGETS aims to facilitate capacity-building for the respective organisations and staff. The project also aims to create a lasting network of cooperation among the three project partners. IGETS includes four transnational activities along with activities implemented by each partner in their respective country spread over two years.
In the 1st transnational activity coaches from the three clubs met in Gozo, Malta, to explore ways how to get children as young as four years old to participate in sports.
In the 2nd transnational meeting, the representatives from the three clubs met in Haarlem, the Netherlands. The main objective of this meeting was to continue to work on capacity building especially insights for pitching coaches, and to study ways to enhance the administrative side of running a softball club.
The 3rd transnational activity will be held in Zagreb, Croatia in July 2018. This will be a joint softball training camp for the three U17 teams of the participating clubs including a triangular tournament. The principal goal of this activity is to explore ways to keep teenage players engaged in this sport so that they continue to play softball even while they attend post-secondary education or after they start working.
The final transnational meeting will be a conference for the project partners in Zagreb with the participation of members of their respective softball associations and officials of the European Softball Federation. During this conference the results of the project will be announced and a document will also be presented to the European Softball Federation for further dissemination to the associations affiliated with it and their respective clubs.
The main objectives are in the field of :

ADMINISTRATION: Through IGETS the three partners will work to strengthen the administration of their respective clubs and identify ways to generate revenue especially by taking advantage of funding opportunities.
COACHING: An objective of IGETS is to improve the level of coaching of the three partners.
PLAYERS: IGETS aims to empower female athletes and to encourage them to aspire to achieve the elite status as softball players.
GENDER EQUALITY & INCLUSION: The main objective of IGETS is to raise awareness about gender inequalities in sports and to identify ways how to reduce these imbalances.
Beneficiaries Information
Administrator
Athlete
Coach
The participants are mainly teenage girls who play softball. Most often girls their age drop out and stop participating in sports for a variety of reasons. One of the reasons why they were selected is to find ways to keep them engaged in the sport even when they face new challenges in life such as attending University. They also tend to lack self-confidence which is another reason why they were selected.
About The Mobility Experience
Country visited & duration
Country(ies) visited: Malta, Netherlands and Croatia
Duration: 4 days in Gozo, Malta / 4 days in Haarlem, Netherlands / 5 days in Zagreb, Croatia
Quality of the partnership
The Ghajnsielem Redcoats have been for gender equality in sports since the inception of the club, striving to provide opportunities for girls to practice a sport. However, as a result of our Erasmus+ Sport: Small Collaborative Partnerships project, Inclusion and Gender Equality Through Softball (IGETS) we have been more successful in our efforts since we started implementation in January 2017. The transnational element of the project, through our partnership with a softball club from the Netherlands and another from Croatia, helped us get the attention of key stakeholders and policymakers. In addition, without the involvement of Olympia Haarlem and Softball Klub Princ Zagreb very important aspects of this project, such as capacity building and sharing of best practices, would not have been possible.
Support from experienced organisation: We only became aware of this funding strand in February 2016, two months prior to the deadline to submit the application. Without the support from MEUSAC it would have been difficult for us to apply as nobody in our organisation had any experience with applications for EU funding.
Barriers identified
Lack of awareness of existing funds

Overcome during the initiative: Yes

Administrative burden/ difficulties (i.e. complex application forms, visas, insurance)

Overcome during the initiative: Yes 

Lack of capacity for managing transnational projects

Overcome during the initiative: Yes 

Financial constraints

Overcome during the initiative: Yes


Others (please mention):
This was also our first experience in leading a project with international partners so that was difficult as well especially getting one of the two partners registered. The difficulty in generating funds to cover the 20% to co-finance the project was also a concern initially.
Testimonial from the organiser
"Our project improved the standing of our club at home and internationally especially with the governing bodies such as the European Softball Federation (ESF) and the World Baseball & Softball Federation (WBSC). Our project was featured 4 times in 6 months on the front page of the website of the WBSC (www.wbsc.org). This is unprecedented. 

Our committee, coaches, and players all benefited from this project. We're a stronger club and a better softball team. The sport also got tremendous exposure at home and the level of participation is increasing. 

We recommend this to those organisations which have people who are able and willing to keep up with the administrative requirements of such a big project."

Joseph Scicluna – Project Co-ordinator
Testimonial from a participant
"Thanks to the project IGETS our softball team is now benefiting from better coaching. We have become better softball players and more girls have joined our team. We have received exposure at a national and international level being featured several times on local sport programs on TV and on several international websites. Being part of an EU project which involves people from other countries the same age as us and getting to meet them and getting to know them is the highlight of IGETS and I would recommend it to girls my age."

Estelle Scicluna, 17 years old – softball player Ghajnsielem Redcoats, February 2018
Testimonial from sending or host organisation
"Doing IGETS with the Ghajnsielem Redcoats and Olympia Haarlem has been a wonderful experience. We traveled to Gozo, Malta and to Haarlem for the first two meetings and now we are preparing to host the youth softball teams of these two clubs. Our organisation has so far benefited from learning how the other two clubs operate and how they conduct their practice sessions. Our girls are looking forward to hosting girls their age for the softball training camp this summer."
Petra Čizmić Pokrajac – Project Co-ordinator SK Princ Zagreb, April 2018
Other important information and feedback about the good practice
Often it is possible to recruit the support of bigger organisations or institutions which are stakeholders. This can be critical for the success of the project. The Ghajnsielem Redcoats have so far managed to do this with very encouraging results.
Check out which program fits
to your profile.