Inclusive Dance and Movement practice, the transferable skills of the dance artist
More Info
Country of the applicant: Netherlands
Countries of the partner organisations: Belgium, Czech Republik
More Info
Country of the applicant: Netherlands
Countries of the partner organisations: Belgium, Czech Republik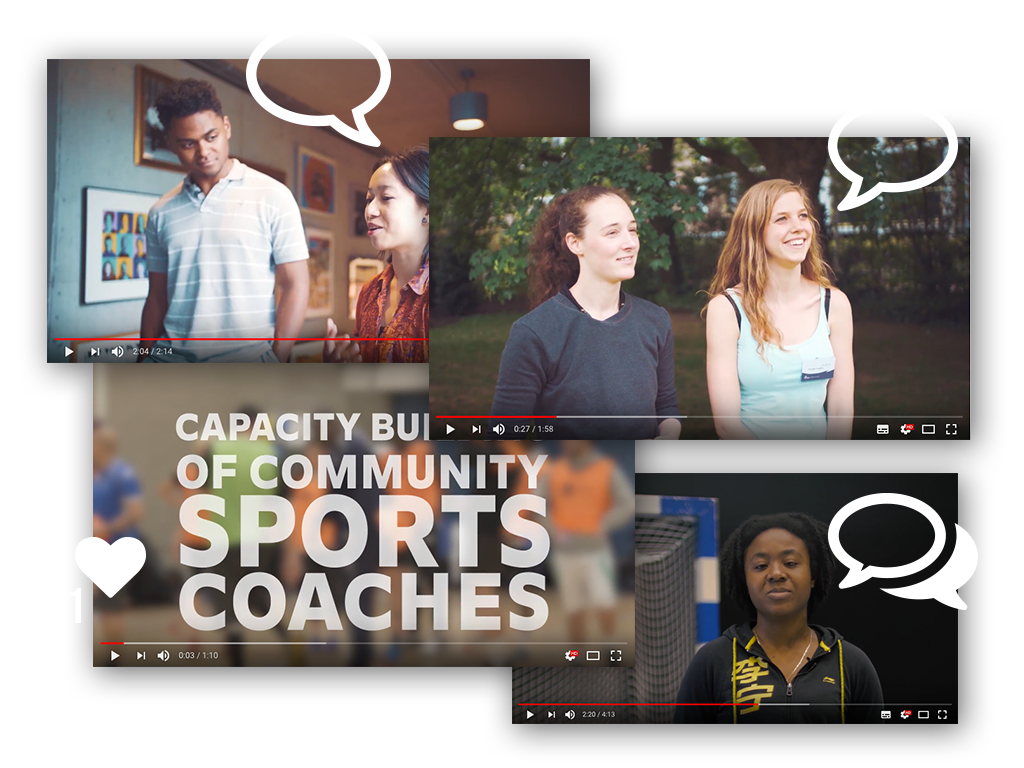 Lead Organisation
Information
Name of the lead organisation
Fontys Dance Academy, part of Fontys School of Fine and Performing Arts
Type of the lead organisation
VET Provider, Academy
Funding
Type (public, private, etc): Public
Name of the funding programme: European Commission, Erasmus+ KA2 Strategic Partnership
Amount: 

378.995€
Type of activity
Concrete activities / learning mobility scheme
Sector
Sport and Physical Activities
Description of the initiative
We want to prepare our students as early as possible for their future professional careers, enlarge the potential environments where their skills can be applied and increase their employability. The individual students will need to develop more entrepreneurial skills allowing them to create their own job opportunities and they need increased ICT-literacy and competences to support this.
The ultimate objective of the project is to redefine the vision of the body in dance and to reinvent dance education by developing new curricula that focus on transferable skills which are also applicable outside of dance as a performing art practice and which offer creative answers to particular needs of other sectors.
The project focused on the following transferable skills:

Rethinking bodies => the application of the somatic skills of the dancers outside the field of dance in therapeutic or health care contexts.
Redesigning spaces => the application of the spatial and social skills of dancers to improve the quality of public places and increase the social cohesion in underdeveloped neighbourhoods.
Redefining career => how dancers can diversify and pro-actively create their own job opportunities, for instance how to apply their social and communicative skills within the field of human resources.

The three core partners are all leading institutions in the field of dance education nationally and internationally. They share the objective of constantly renewing their curriculum in order to prepare their students for both the opportunities and challenges of their future careers.
Three Intensive Study Programmes necessary to develop and test the new curriculum were held, one in each country, curated by one of the partners at which staff, teachers, students and professionals of the working field of all the partners participated to exchange their best practices.
The sessions of the Intensive Study Programmes with Mediasite, (a system and platform for recording and webcasting), so that the original sessions can also be followed by groups of students and teachers of the different partner organisations at home with live stream, allowing them to participate and give real time feedback on them using video conferencing.
The main intellectual output of the project was the open courseware; consisting of three interrelated Learning Units of 40 hours of study load. The Inclusive Dance Community has been developed and the 120 hours is one of the grounding open shared content on www.inclusivedance.eu
Beneficiaries Information
Teachers
Alumni
Professionals
About The Mobility Experience
Country visited & duration
Country(ies) visited: Netherlands, Belgium, Czech Republic.
Duration: 3 intensive study programmes (5-7 days) in each country
Quality of the partnership
Clear learning outcomes
Practical and easy-to-use support to the learner
Content wise , the project delivered the expected online courseware (approximately 120 hours). But the development of the online platform is far more than disseminating 120 hours content. During the project journey the partners had to develop a concept about off- and online learning and discussed a lot with students about the meaningfulness of an online platform.
The platform is content driven.

This platform is for dance performers, choreographers, teachers, movers and anyone that would like to challenge their boundaries of their own movement practice.
This platform offers a playground of exploration to rethink the potential of movement and dance practice in a wider, interdisciplinary and inclusive manner.
This platform encourages dance artists to redefine their position in society and represent their artistic approach in society.
This platform continues to explore the transferable skills of a dance artist – a continually expanding area that acknowledges the embodied skills of a dancer in a range of environments.
Barriers identified
Administrative burden/ difficulties (i.e. complex application forms, visas, insurance)

Overcome during the initiative: Yes

Financial constraints

Overcome during the initiative: Yes

Others (please mention): changes of management, project leaders, curators during the project. The head of the school of one of the partners changed 3 times during the project. We did overcome this inconvenience (but it would have been easier when there had been more continuity in the people who were involved)
Testimonial from the organiser
"The ultimate objective of the project was to redefine the vision of the body in dance and to reinvent dance education by developing new curricula that focus on transferable skills which are also applicable outside of dance as a performing art practice and which offer creative answers to particular needs of other sectors. This objective is achieved.

Fontys Dance Academy enables young dance artists and makers to find their own voice and their own new landscape in which to move. In order to respond to the ever-changing needs of this ever-challenging work field, we know we need to dance with different vocabularies and different languages, in different places with different bodies telling different stories to audiences who are excited to listen.
Our curriculum has been changed already en will be changed more in the future. In the curriculum is a threat about dancing in different contexts.
The cooperation with our workingfieldpartner Dans Brabant will continue on the subject of Making Space. At this moment there are already ideas in continuing development in a European context with several partners (DansBrabant and Theatrefestival the Boulevard) who likes us to join with our Making Space week.

Furthermore our contact with a Londen-based choreographer who already participated in the project will possibly develop more in the direction of dance and architecture, urban space and working together in the museum."
Testimonial from a participant
Interview about Transferable Skills with Izah Hankammer & Roan Kasanmonadi:
Interview about Transferable Skills with Charlotte Thyssen & Femke Legein:
Testimonial from sending or host organisation
Interview about Transferable Skills with Nele Vanhaeverbeke, project assistant and researcher royal conservatoire of Antwerp (Belgium) & Sedlackova, faculty of dance department of academy of performing arts in Bratislava (Prague) and director of Babyfit. Nele assisted in the project development of Inclusive Dance. Anka gave one of the workshops in the Inclusive Dance Event and also gave workshops during the ISP of Prague in May 2016:
Interview about Transferable Skills with Heleen Volman, artistic leader of DansBrabant. DansBrabant is one of the official partners of the Erasmus+ Project. They facilitated Making Space project during the ISP Re-Designing Spaces in Tilburg in October 2015:
Check out which program fits
to your profile.