Strengthening Coaching with the Objective to Raise Equality – SCORE
More Info
Country of the applicant:
Countries of the partner organisations:

Croatia (Croatian Olympic Committee)
Cyprus (Cyprus Sport Organisation – KOA)
Finland (Finnish Coaches Association)
France (European Observatoire of Sport and Employment – EOSE, Sport and Citizenship)
Germany (German Olympic Sports Confederation – DOSB)
Lithuania (Lithuanian Union of Sports Federations – LSTS)
Portugal (Confederação Do Desporto Em Portugal)
Slovenia (European University Sports Association – EUSA)
Sweden (Swedish Sports Confederation)
UK (Sports coach UK, International Council for Coaching Excellence)
More Info
Country of the applicant:
Countries of the partner organisations:

Croatia (Croatian Olympic Committee)
Cyprus (Cyprus Sport Organisation – KOA)
Finland (Finnish Coaches Association)
France (European Observatoire of Sport and Employment – EOSE, Sport and Citizenship)
Germany (German Olympic Sports Confederation – DOSB)
Lithuania (Lithuanian Union of Sports Federations – LSTS)
Portugal (Confederação Do Desporto Em Portugal)
Slovenia (European University Sports Association – EUSA)
Sweden (Swedish Sports Confederation)
UK (Sports coach UK, International Council for Coaching Excellence)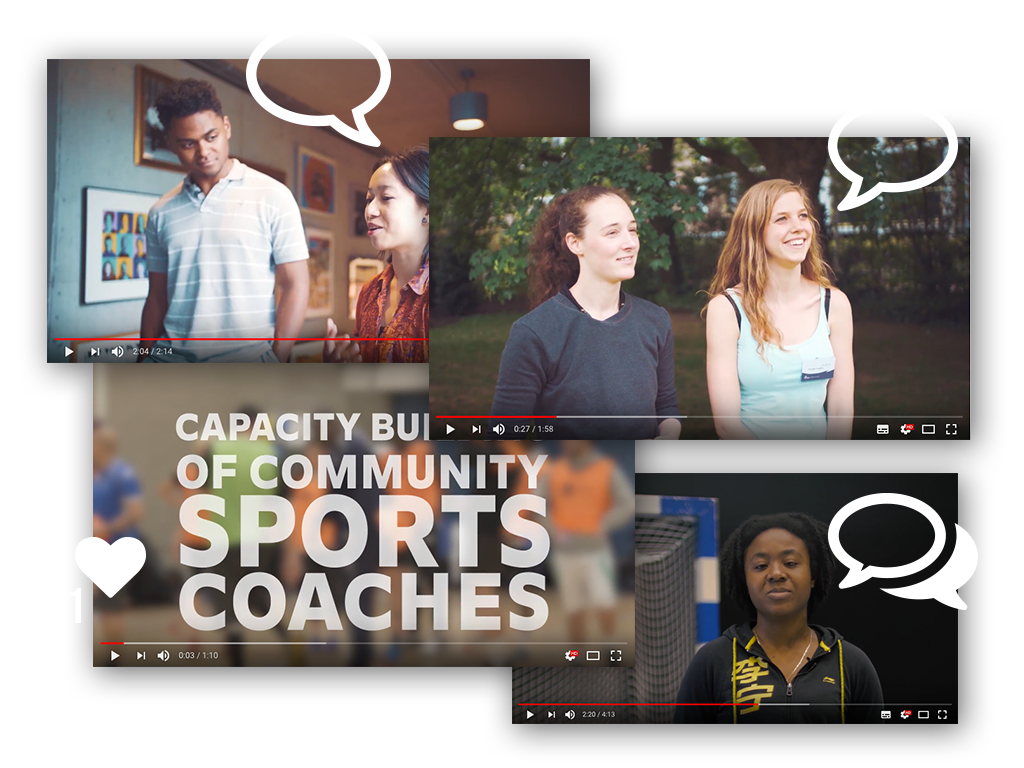 Lead Organisation
Information
Name of the lead organisation
European Non-Governmental Sports Organisation (ENGSO)
Type of the lead organisation
Umbrella Sport NGO
Funding
Type (public, private, etc): Public
Name of the funding programme: European Commission, Erasmus+ Sport Chapter, 2015
Amount: 

215.532€
Type of activity
Concrete activities / learning mobility scheme
Sector
Sport and Physical Activities
Description of the initiative
"Strengthening Coaching with the Objective to Raise Equality" – SCORE is an European project supported by the Erasmus+ Sport Programme, lead by the European Non-Governmental Sports Organisation (ENGSO), which promotes equal opportunities, namely gender equality in coaching, and focused on increasing the number of employed and volunteer female coaches at all levels of sport as well as enhancing knowledge on gender equality in coach education. The project targeted at sports and coaching organizations at all levels, more specifically coaches, trainers, former athletes, volunteers and decision-makers in the field of coaching.
OBJECTIVES: To promote gender equality in coaching while

promoting the representation of employed and volunteer female coaches in the coaching workforce
increasing the number of female coaches by creating tools to support female coaches to develop towards the coaching of high performance
including evidence-based information about gender and gender equality in coach education appropriate to all levels.

COORDINATION AND DEVELOPMENT ACTIVITIES:

The first year of the project was dedicated to the development of the toolkit and to the education for a mentors programme. The activities foreseen in order to realise this phase were the Kick off meeting, Steering Committee meetings and the Project team meeting.

IMPLEMENTATION AND DISSEMINATION:

Education for mentors:
Around 24 mentors from the 8 participating countries were educated to support potential female coaches in developing the mentees' professional and personal growth. The education programme was delivered through a training process lasting 5 months and built upon 2 learning mobility activities in Cyprus and in Finland.
National Training sessions:
National training sessions were organised in Croatia, Cyprus, Finland, Germany, Lithuania, Portugal, Sweden and UK between November 2015 and August 2016 to facilitate the implementation and dissemination of the toolkit as well as to educate the relevant stakeholders. The final conference in 2016 focused on dissemination and raising awareness on the project's outcomes.

OUTCOMES
The SCORE Project developed an educational toolkit "awareness pack" aiming at increasing the number of female coaches and breaking the barriers for female coaching by innovative solutions. The toolkit includes tools both to sport organisations and coaches. In addition, the project developed an education programme for mentors, which will be organised for the representatives from project partner organisations. After the programme, the mentors will assist potential female coaches in their respective countries in developing the mentees' professional and personal growth.
Beneficiaries Information
About The Mobility Experience
Country visited & duration
Country(ies) visited: Cyprus, Finland.
Duration: 2*2 days.
Quality of the partnership
Clear learning outcomes
Willingness from both sending and host organisations to share expertise
Testimonial from a participant
All Lithuanian mentors, says that it was very useful experience in terms of gaining knowledge and experience to engage and attract new female coaches and breaking the barriers for female coaching.
Currently mentors use these knowledge and tools to involve females into coaching help them in their professional and personal growth. Also, they are looking forward to participate in the similar projects, which would be promoting gender equality in sport industry.
Testimonial from sending or host organisation
"Our organisation was very satisfied with the interest and results of this projects, so we started to initiated our own initiatives regarding gender equality."
Tomas Petronis, on behalf of the Lithuanian Union of Sport Federation as sending and partner organisation.
Contact
Name of the contact person: Tomas Petronis
Email: project@lsfs.lt
Phone number: +3706 15 27300
Project Website: www.score-coaching.eu
Check out which program fits
to your profile.