Training Athletes for Sport Events Management -TASEM
More Info
Country of the applicant: Spain
Countries of the partner organisations:

SPAIN (Municipality of Tarragona, Organiser of 2017 Mediterranean Games + Spanish Badminton Federation + Spanish Triathlon Federation +  University of Lleida)
PORTUGAL (National Olympic Committee of Portugal)
FRANCE (University of Poitiers)
SERBIA (Badminton Association of Serbia)
ITALY (Italian National Olympic Committee + University of Foggia)
MALTA (Malta Triathlon Association)
CYPRUS (Cyprus Badminton Federation)
GREECE (Hellenic Triathlon Federation + Mediterranean Triathlon Federation)
UNITED KINGDOM (ICSS Europe)
More Info
Country of the applicant: Spain
Countries of the partner organisations:

SPAIN (Municipality of Tarragona, Organiser of 2017 Mediterranean Games + Spanish Badminton Federation + Spanish Triathlon Federation +  University of Lleida)
PORTUGAL (National Olympic Committee of Portugal)
FRANCE (University of Poitiers)
SERBIA (Badminton Association of Serbia)
ITALY (Italian National Olympic Committee + University of Foggia)
MALTA (Malta Triathlon Association)
CYPRUS (Cyprus Badminton Federation)
GREECE (Hellenic Triathlon Federation + Mediterranean Triathlon Federation)
UNITED KINGDOM (ICSS Europe)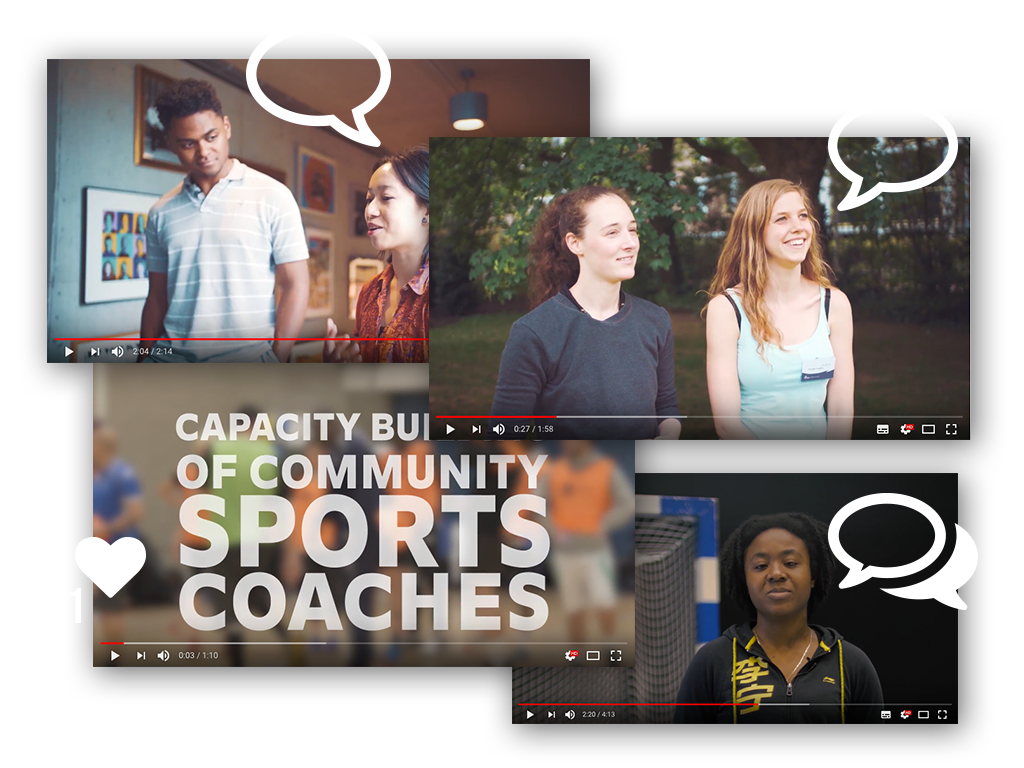 Lead Organisation
Information
Name of the lead organisation
National Institute of Physical Education of Catalonia – Spain
Type of the lead organisation
University (Higher Education Institution)
Funding
Type (public, private, etc): Public
Name of the funding programme: European Commission, Erasmus+ Sport Chapter, 2015
Amount: 

416.000€
Type of activity
Concrete activities / learning mobility scheme
Sector
Sport and Physical Activities
Description of the initiative
The TASEM project conceived, developed and implemented an innovative Training Programme In Sports Events Management (TASEM) delivered by the academic organizations integrated in the consortium and targeting athletes and coaches affiliated to the Olympic Committees and National Federations involved.

The main objective of the project was to promote and develop learning mobility for the education and training of athletes in the management and organization of sport events, hence contributing to their employability and to the social legacy of the event.

The TASEM programme developed a tailor-made innovative academic curriculum, including learning mobility through a traineeship scheme implemented during the Mediterranean Games in Tarragona (30 June – 9 July 2017). More concretely it provided scholarships and internships to Higher Education students in the field of Sport Event Management.

TASEM provided valuable experience abroad allowing the participants to acquire new skills and competences (e.g. language, social and civic skills, intercultural understanding) relevant to the labour market but also for social inclusion and active citizenship.

TASEM has agreed a strategic partnership with academic institutions and National Olympic Committees and national Sport Federations of countries from the Southern Mediterranean basin and the Middle East.

At the end of the academic programme (240 Theory + 160 Practice) the participating athletes obtained an official Postgraduate Degree from the University of Lleida ( http://www.udl.es/ca/en ) if the athlete holds a Higher Education Grade. The Academic programme is composed of 8 sessions which took place in different places in Europe.
Beneficiaries Information
TASEM is addressed to athlete students from countries of the Mediterranean Basin, including Northern Africa and the Middle East, who had the opportunity to train and contribute to the organisation of the Games.

Athletes should be aged between 18 to 30 years and have completed as a minimum a Secondary School (equivalent to Baccalaureate) or equivalent diploma (preferably university degree). To be eligible they should as a minimum be competing at national level.
About The Mobility Experience
Country visited & duration
Country(ies) visited: Spain
Duration: 10 days
Quality of the partnership
Clear learning outcomes
Barriers identified
Lack of conviction regarding the real benefits of Learning Mobility

Overcome during the initiative: Yes 
Testimonial from the organiser
Check out which program fits
to your profile.